​
​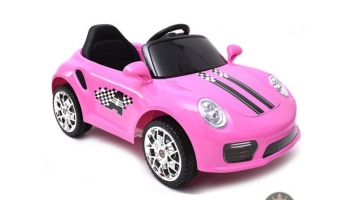 Electric baby cars for kids
Electric baby cars for kids
Electric cars for children have a fundamental element in their favour: they cover a wide age range. They can be used by younger children from 1 year old to 7-8 years.
For the little ones we recommend 6v cars, since they have less power than 12v ones. In this way, they are not frightened or startled by sudden changes or movements. Although many parents also choose to give a 12v electric car as it is like having two cars in one: in slow speed it is like having a 6v car and in fast one 12v. And if we add to this that it has progressive speed (that it has a smooth start) better than better. But we always say that these values are for guidance since not all children are the same.
We want to dedicate this post to showing you the electric baby cars that we have for sale in our online store specially indicated for them.
Eager to discover them?
All have remote control and seat belt.
• Mini Uno. Battery 6v. Perfect as "My First car". Indicated for children between 1-3 years. Especially liked for its rounded shapes and its great resemblance to the Mini Cooper. Available in pink, white and red. It is the favorite among all babies. It is a very "cute" car that always has fans wherever it goes. It has folding mirrors, lights, music, sounds, MP3 player, horn, progressive output.
• Booster. 6v battery. Ideal as "My first car". Together with the Mini Uno, they form the perfect duo within this category. Indicated for children between 1-3 years. It is also very liked for its great resemblance to the Porsche and its sporty appearance. Available in red, pink and white. It has progressive output, lights, MP3 music player, start button ...
• ATAA Turbo. 6v battery. New! We are sure that it will be a great success among all the little ones. Especially indicated for children up to 4 years old. It will be available in blue, pink and white. With opening doors, LED lights, music, USB, sounds ...
• Audi r8. 12v battery. This is a perfect example of a 12v battery electric car especially suitable for the little ones in the house. It is perfect for its small size and great taste for its faithful resemblance to the original car that many dads wanted for them. Can be used by children up to 4 years old. It is available in red, white and pink. It has all kinds of details: leather and padded seat, rubber wheels, real starter key, drag handle, door opening, progressive exit, music, lights, sounds ...
• Ford Ranger electric ride on. 6v battery. Available on the website of our official distributor Children's Electric Cars. Indicating especially for the most babies in the house. Focused for children between 1-3 years. Available in white and red. Its main features are sun visor, protective side barriers, handle for parents to guide the car, small functional trunk to store their toys, lights, music, sounds.
Share this content